Your Real Estate Sign Headquarters
RealEstateSignSite is your one stop shop for
all of your real estate sign needs. 
Shop Now
Select your company to start browsing our online catalog.
At RealEstateSignSite, we strive to not only produce excellent quality signs at exceptional speeds, but also to protect the brand of all of our clients, big to small. We are dedicated to all of our clients and will work hard to maintain the integrity of the brand that you have worked so hard to grow.
RealEstateSignSite was birthed out of her parent company, Signarama. In 2014, Bob Chapa (the owner of Signarama) had the opportunity to purchase Moore Signs, a real estate signage company that has set the precedent in this industry for many years. This is when RealEstateSignSite was born. We were able to take the knowledge and resources of Moore Signs and blend it with state of the art technology and a finely-tuned production workflow, making it possible for us to offer the fastest turnaround time in the business.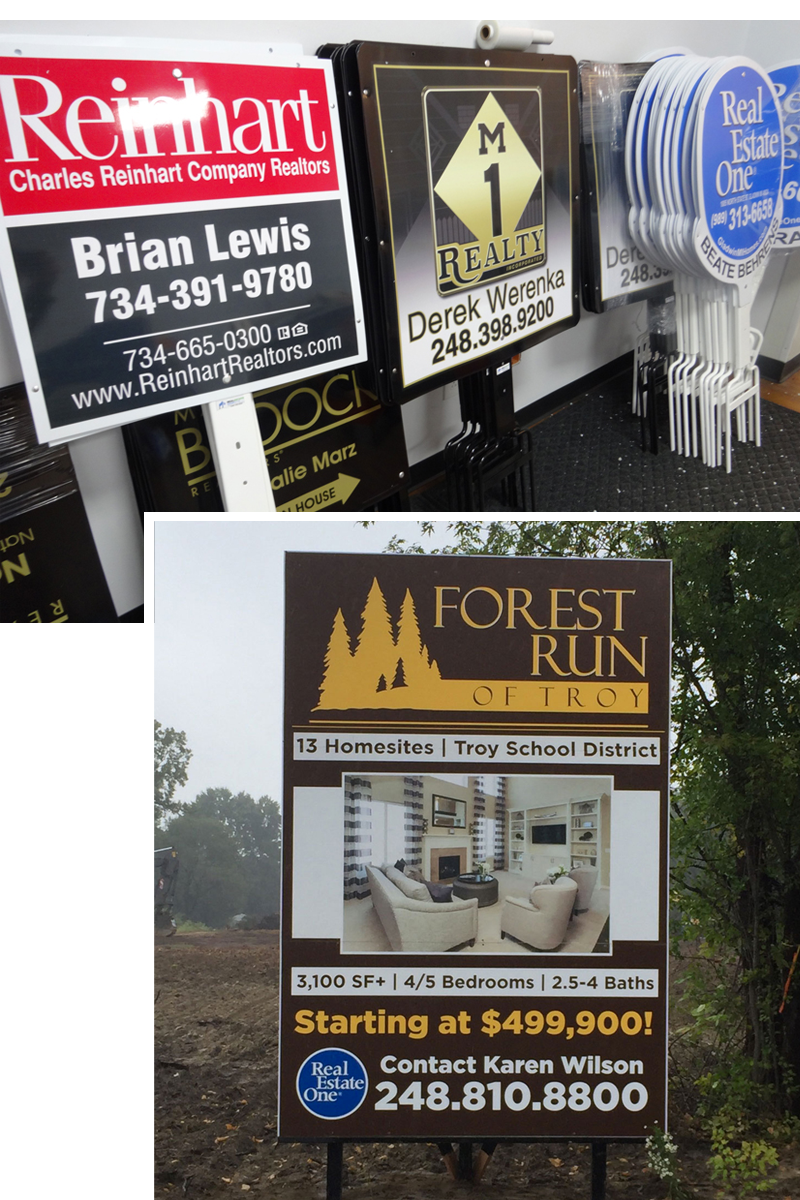 Over 10 years of excellent customer service. Thank you for everything!
Carlo Gobba, Colliers International